Every so often, FriesenPress-published authors will pop by our office in downtown Victoria to meet the team that helped bring their book to life. This past Friday, May 8th, we did something a little different and welcomed over a dozen young authors at once!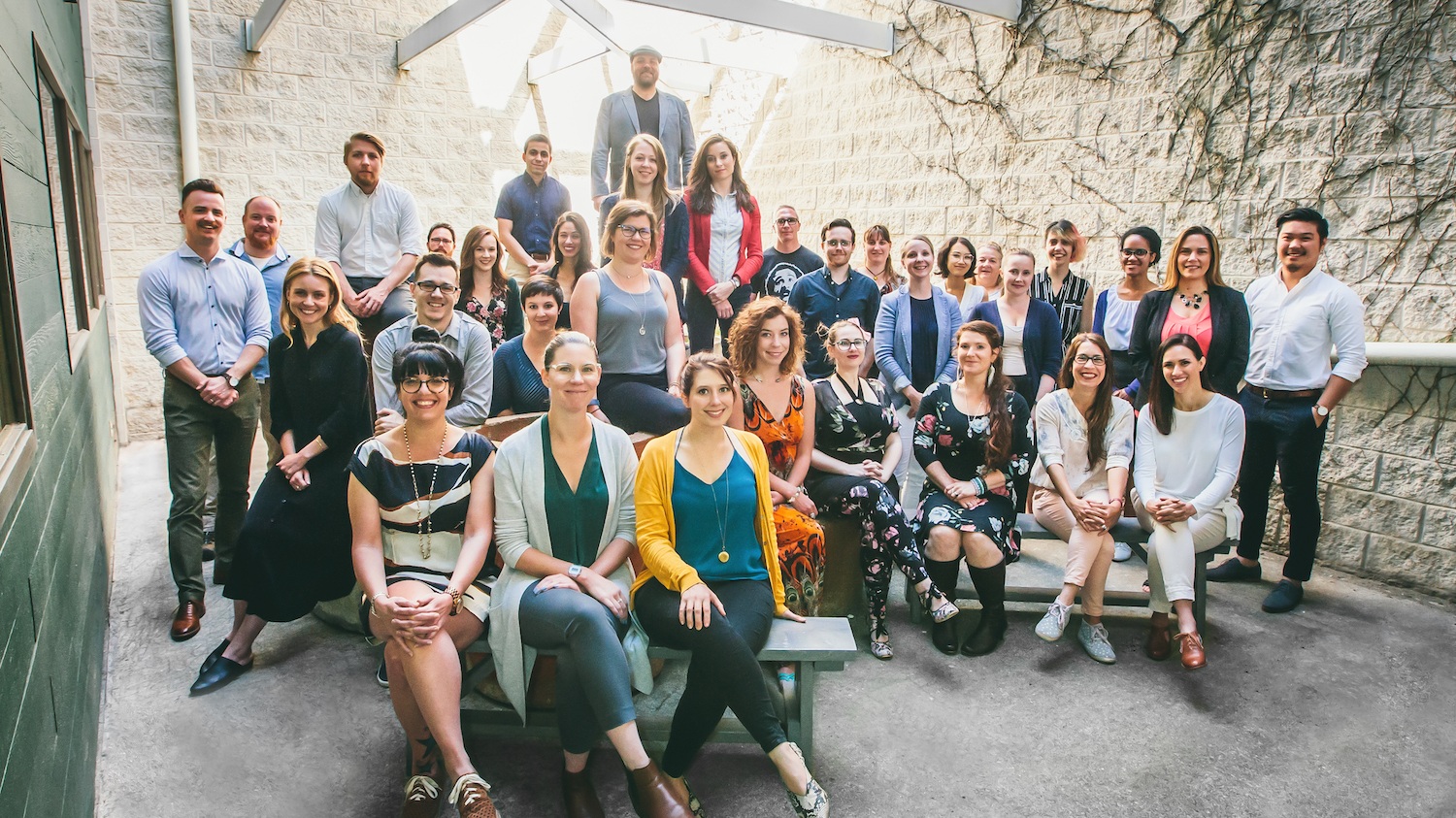 Victoria Imagined: Stories from Local Kids is the culmination of a two-year partnership between non-profit Story Studio and FriesenPress. (For more about this partnership, read our interview with Story Studio founder Paisley Aiken.) Volunteering in-classroom with Story Studio causes a frenzy in our offices - there's a bit of a friendly jostling for the limited number of available positions. So, when we were discussing ways we could help make book launch day even more special for these newly-published young authors, it only made sense to invite the kids included in the anthology (along with their families and teachers) to come take a tour of the FriesenPress office.
Upon arrival, each family received their own copy of Victoria Imagined. The tour began soon after, and consisted of a number of fun, interactive stations that showcased different aspects of the publishing process:
Every published author needs their author photo professionally taken, so we had the kids don a few props and pose for their very own.
Next, they visited the Author Account Managers upstairs to learn about what it takes to prepare a manuscript for publication. What better way to illustrate proper word choice than with a few rounds of Mad Libs?
Finally, one of our Designers walked the kids through how the beautiful cover of Victoria Imagined came to fruition. They were then provided with book cover templates that they could use to design a cover for their own story - including incorporating a printout of the author photo they posed for when they arrived!
As FriesenPress grows, we are thrilled to give back to the local community that supports us. Story Studio's mandate is to teach kids from inner-city schools the fundamentals of creative writing and instil within them the confidence to share their stories. For all those involved, this tour underscored the high degree of overlap between Story Studio and what we do every day here at FriesenPress: giving authors young and old the abilities and tools necessary to share their stories with the world.

To get your own hardcover copy of Victoria Imagined (or the Extended eBook Edition ), visit the FriesenPress bookstore.