The following story is part of our #FriesenPress10 series examining the past, present & future of self-publishing.

In storytelling parlance, self-publishing has come of age in the last decade.
Once written off as vanity, and then dismissed as a fad, self-publishing has transcended both labels. Today, the model has matured into an established—and powerful—option for both writers and book buyers. News stories charting self-publishing's rise in stature typically point to the legitimizing power of blockbusters like Still Alice, 50 Shades of Grey, and The Martian—all of which were originally self-published. But, as any writer can attest, there are unseen amounts of blood, sweat, and tears behind any good story.
FriesenPress has had both a front-row seat and an active role in influencing this sea change. We were founded in 2009 here in Victoria, British Columbia and have helped self-publishing authors from all over the world publish over five thousand titles with professional editing, design, and promotion support. Along the way, top-selling and award-winning authors have helped us earn a reputation as North America's leading publishing services provider.
Leading up to our 10th birthday, we spoke with President Tammara Kennelly about what we've learned and where we're headed.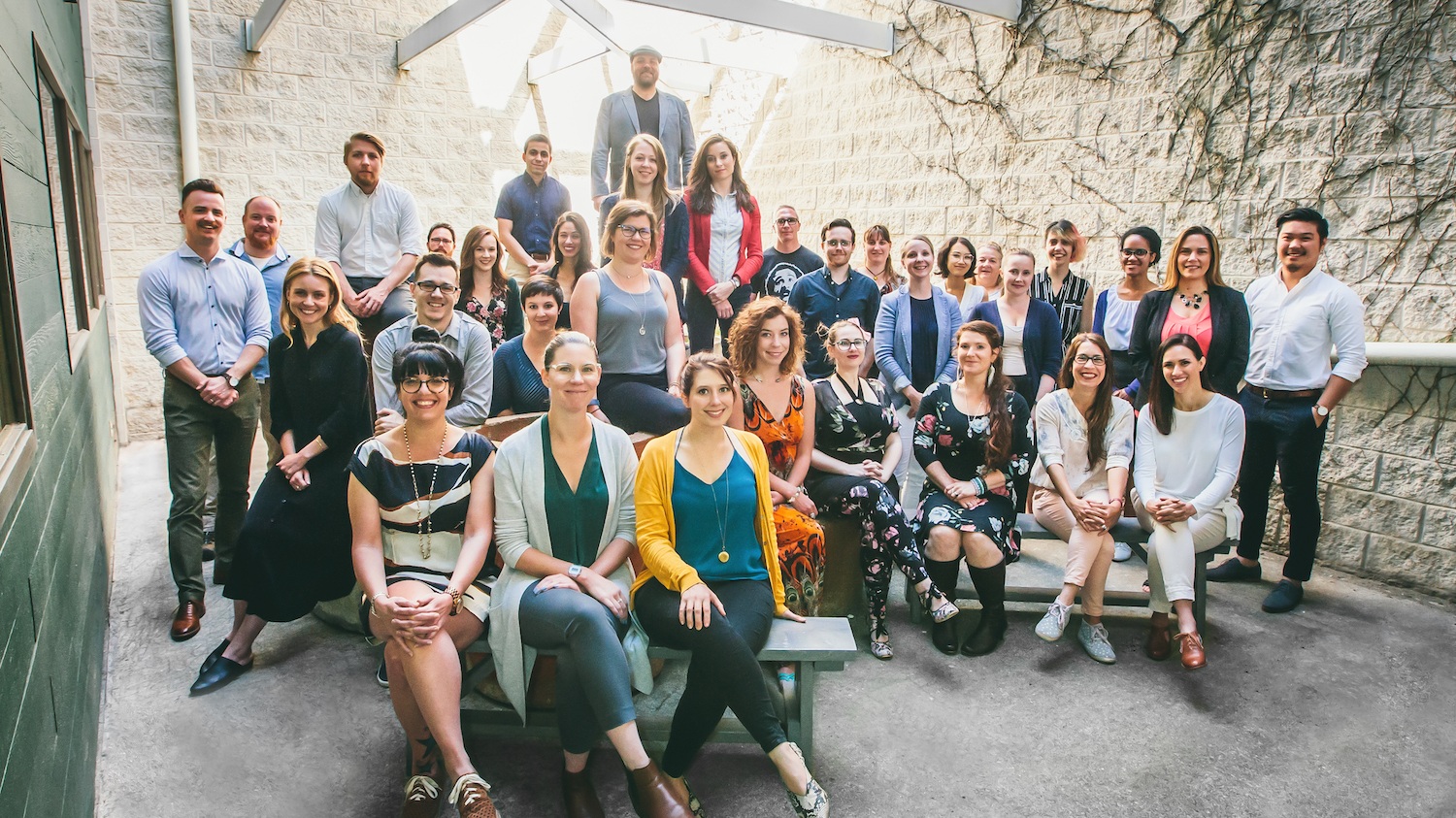 It's our 10th birthday! For those who may not know our history, what's the FriesenPress story?
Our story began in 2009, with just two employees and a handful of published books. We've since grown to forty-four employees, a wide network of editing and design professionals, and nearly one thousand new titles produced each year.
We were founded by our parent company, Friesens, with the goal of serving authors in a then fledgling self-publishing industry. As one of North America's leading book manufacturers since 1907, they charted new territory, setting up FriesenPress to provide expert publishing services in Victoria, British Columbia—a city with deep literary roots. Ten years on, we continue that mission.
We describe ourselves as a "publishing services provider." What makes us different from self-publishing companies?
In short, our publishing process and our amazing team are our biggest differentiators. Our mission, first and foremost, is to help writers publish beautiful books. But perhaps more importantly, we invest the time and care needed to nurture self-publishing writers into knowledgeable and empowered authorpreneurs, providing skill-building coaching and opportunities that will contribute to their book's success.
Each of our authors is partnered with a dedicated team of professionals who guide them through every phase of the publishing journey. With millions of books published each year, you can't afford to go to market with an unedited or poorly designed book. It needs to look and read like a traditionally published book, and that's the treatment and mindset we bring to each author's project.
Our approach has allowed us to work with two authors I have tremendous respect for. In 2014, we partnered with Chicken Soup for the Soul author Mark Victor Hansen to build his Hansen House imprint. And just last year, we connected with David Chilton to exclusively offer The Chilton Method, his video masterclass series on book marketing, to our customers. As the author of The Wealthy Barber—the best-selling self-published title in Canadian history—Dave is who you want to be learning from.
Looking back on ten years in the industry, what are some of the most powerful lessons you've learned?
There will never be a shortage of people with incredible stories to tell. It's been extremely powerful for me, personally, to lead an organization that offers up a platform for writers from all walks of life to share their stories with the world. Moreover, there's an increased demand for new stories and new voices from readers than ever before.
That being said, readers expect quality books, as they should. They know when a book has been poorly edited or designed. That's why we pride ourselves on not being the cheapest or quickest option for self-publishing authors. Quality isn't something that can be rushed. And as we grow, so, too, do our authors' book sales and royalty figures.
Lastly, never underestimate the potential of someone who's willing to learn. Many of our authors are first-timers who've never published a book before, which makes it a real privilege to guide them through the process, educate them on what it takes to make a great book, and see them succeed.
How does FriesenPress help authors connect with book buyers?
Librarians and book buyers need to be able to find what they're looking for, and we try to make it as easy as possible. In tandem with our editing team, our distribution experts ensure that one hundred percent of our publication database has robust metadata. This makes it a snap to create a database query on iPage for a specific genre or niche category. As well, buyers can quickly discover our best selling titles alongside our curated list of staff picks on our bookstore. Lastly, you'll find the books that have received high honors from Kirkus, Clarion, and a variety of other literary awards in our catalogue.
Where is the self-publishing industry headed in the next ten years?
It seems that self-publishing grows more celebrated, accepted, and entrenched every day.
On the business side, now that the explosive "growth" phase has passed, the market appears primed for consolidation. Survey the industry and you'll find that for every independent company enjoying sustained and healthy growth (like us), there's an acquisition or a player exiting the industry entirely.
Self-publishing's early days were tainted with a "vanity publishing" stigma, which eventually gave way to becoming a solid second choice to the more traditional publishing houses—the backup plan when an author was turned down. It's now evolved into the first choice of many authors, as they start to realize the many advantages of self-publishing, including control over the book's creative development, pricing, and method of distribution, as well as higher royalties and a streamlined turnaround time from concept to publication. This is a trend I forecast to continue.
No longer do we have to rely on gatekeepers to decide what we read; that power is now in the hands of the reader. What a thrilling movement to be a part of!
Like what you just read?
Learn more in our Author's Guide to Successful Publishing - get your free copy: