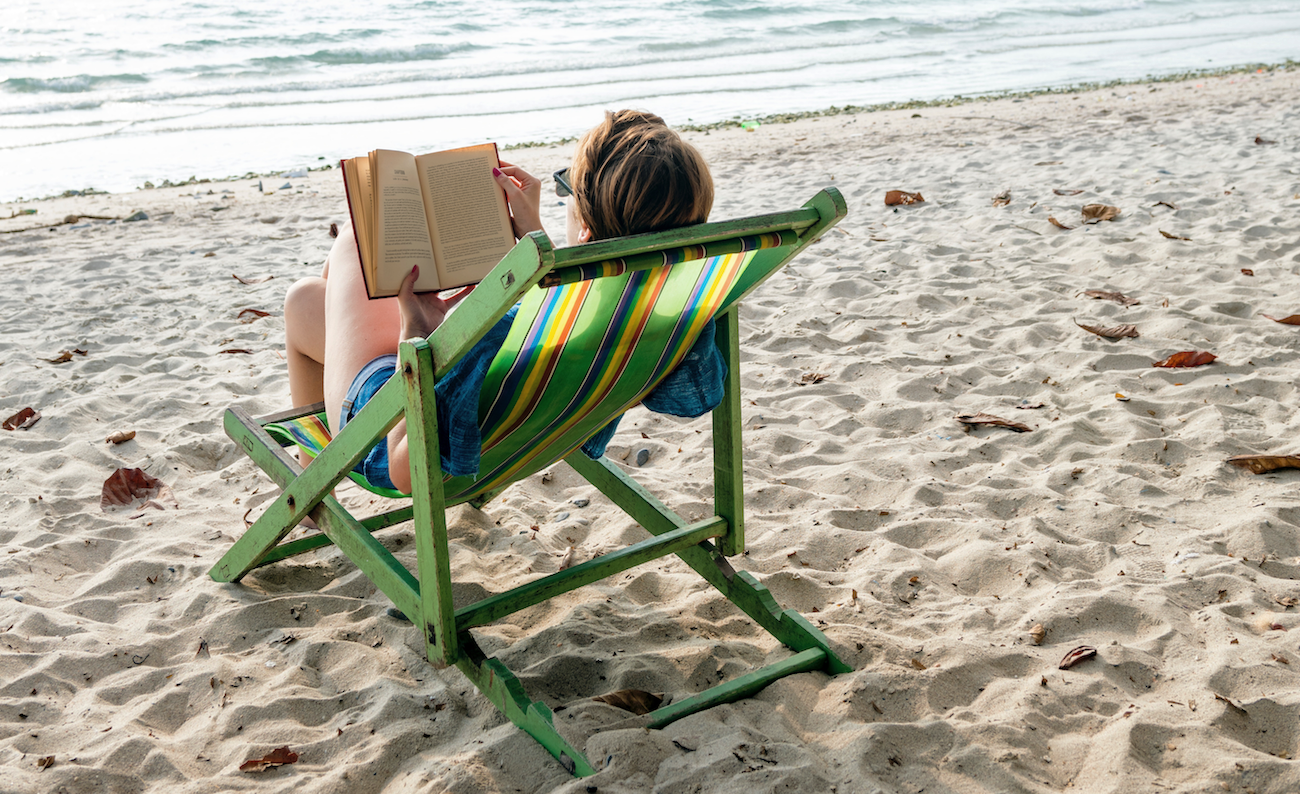 5 Ways to Fall in Love with Writing This Summer
I hear this all the time:
"I want to write a book, but I just don't have enough time."
"People tell me I should I write a book, but you know how it is... it's just so busy."
"One day... one day, I'll write my book."
One day. That's what we say.
We are one-daying our way out of writing our books because, as long as there is only one day between us and getting it done, we fool ourselves into thinking we're close to doing it.
I have a friend writing his book one page at a time (and some days, those pages are simply phrases), but he's doing it. I have another friend who is gifting herself with ten days of writing by the beach this summer, and yet another who spends every Saturday morning with her favourite cup of coffee and a 5am date with her thoughts and her keyboard. There are many ways to 'get it done', but what I know for sure is the best way is to love doing it.
Let's talk about summer. What's not to love? Longer days, inspiring sunsets, breezy mornings and afternoon naps! We laugh more, chat, hang out on blankets in parks, eat more food with our hands, get splashed with water and wind, and we walk with our bare feet on the grass. Summer is the season of our senses.
Here are five ways to let our senses lead and fall in love with writing this summer:
Let the birds wake you and write

I'm asking you to get up at 5am and have a date with the dawn! There's something about spending an hour with yourself when the world is quiet and the air is brisk to stir up the story inside you. Curl up with a blanket and a notebook and write.

Six patios in six weeks

For some of us, environment is everything so for the next six weeks, your assignment is to nibble, drink and write on your city's most inspiring patios. Is there a favourite restaurant look-out spot? Friday night watering hole? Sunday brunch place? Go to where the sun and people are to watch and write.

Daytripping

Make a list of all of the places within a two hour drive you've been saying: 'I've always wanted to go there', and set a writing date with yourself. Let writing be the reason you give yourself permission to finally go! Then get curious about that place. What stories are there? Visit the local library. Read the community boards. Talk to the people at the visitor centre about this place and let it's story inform yours.

The perfect setting

There are 62 sunsets in July and August, so grab a blanket, pack a bag, pick up your favourite takeout and hit the beach. Describe what you see. Just as there are names for every hurricane, why not name your sunset and tell it's story?

Playdates!

Writers need to get out of their own way and PLAY is how it happens. What fills you up? What makes you laugh? What fires up joy inside of you? How alive can you feel? How much better can this day be? How good can it get...?

Playing reminds us that stories are so much better when they're out of our head. Playing shakes us out of our box of what we know and lets our words come alive. Play every day. Do something that lights you up for a minimum of 20 minutes each day. If you're stuck trying to figure out what that is, you need this exercise even more. Simply follow what feels awesome and watch your writing explode!
Summer is a season for our senses. Give yourself two months of adventures, sunshine and playfulness and your writing will take care of itself.
Happy summer.
###
TinaO is a Writer, Story Coach, and the other half of The Writer's Compass with Meribeth Deen. She is the host of the TinaOShow, collecting and telling Stories from the Core and co-owner with Gina Best of The LEAP Learning Lab. The Writer's Compass encourages writers to go off the beaten path and create impactful stories from the core. We teach: writing isn't precious, it's a practice.
Want to join Tina's online writing group? Check out the Core Story Writers Facebook group.
Like what you just read?
Learn more in our Author's Guide to Successful Publishing - get your free copy: