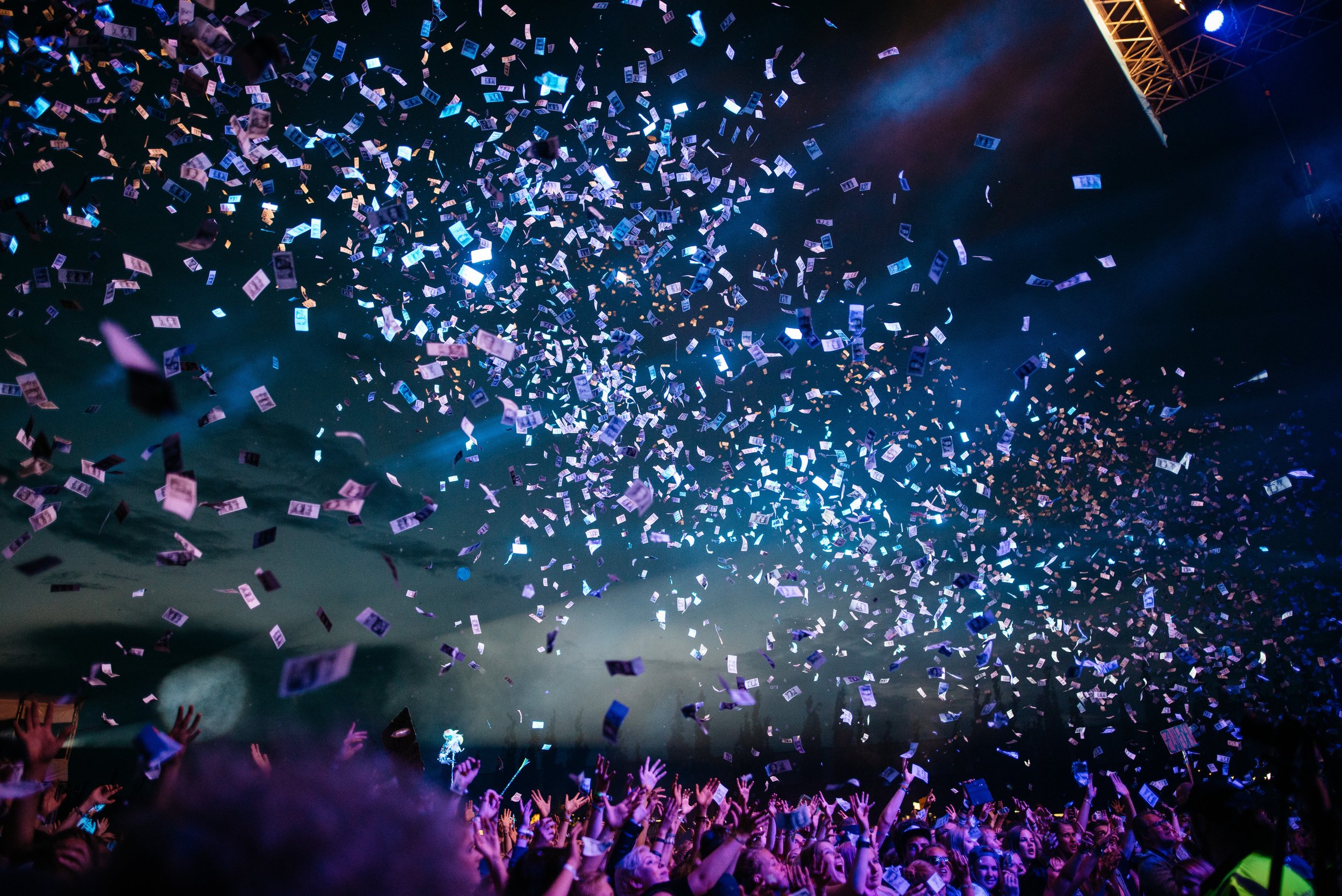 Why You Should Attend Writing Festivals
Sarah had been working on her novel for over a year. She'd read a dozen how-to books, practiced her craft every day, carried a notebook everywhere she went, and envisioned the book in its completed state. And for the most part, things were going well. She'd completed 25 chapters - some of which were quite good. The problem, though, is that Sarah had been working on the project for so long that it was starting to feel a bit flat. As her enthusiasm waned, so did the story's energy, and her dedication to it. Eventually, she was writing once a month. At most.
Then, while reading her local newspaper, Sarah glimpsed an ad for an upcoming Writers Festival, including an appearance by one of her favorite authors. The festival lasted for several days and had all kinds of events, some of which looked interesting, along with a few that didn't.
Would it be worth the time and money to attend, or would it be just another distraction from the work she should really be doing? After all, the difference between an aspiring writer and a real writer is...writing.
In the end, Sarah decided to go. It's not like she was getting much done, anyhow. And besides, perhaps something interesting would happen.
So, was it worth it? Here's what happened:
Sarah got away from her desk
It's a well-known trope that writing is the art of applying the seat of the pants to the seat of the chair. And while there's a lot of truth in that statement, it's also true that you can't grow if you're not rooted in good soil. Literary festivals and conferences get you away from your computer and into a world celebrating the very things we writers spend so much time on: books and writing. Talk about kid in a candy store!
Sarah met people who understood her
The festival allowed Sarah to meet many interesting writers—and not just agented, New York Times bestselling authors (though it's good to see that they are people just like you and me), but also regular folks who can't resist the dance of thoughts into words onto paper. A festival is a great place to be encouraged by the experiences of others. Indeed, many writers meet their future agent, beta reader(s), lifelong writing friends, and even booksellers at writing festivals. In other words, attending writing events can play an important part in developing a writer's network and have a huge impact on future success.
Sarah learned lessons and got inspired
Listening to famous authors speak and hearing about their struggles and experiences was both instructive and inspiring. Sarah learned that persistence pays, that community is crucial, and picked up more than a few writing tips - including some new ideas about how she could improve her own manuscript. Even the workshops and seminars that didn't look interesting ended up opening her eyes to new ideas she'd never know about otherwise. That alone made the conference worth the price of admission. (The signed and dedicated edition of one of her favorite books was nice too.)
She gained something to aspire to
Getting out and seeing how other writers are active in the community and hearing about all the events going on beyond the festival gave Sarah a lot to aspire to. She could join a writers group, attend weekly readings, create new stories that people will want to read - after all, she saw first hand what people were excited about reading. Perhaps she could even teach a workshop or present her book at a festival some day!
Needless to say, Sarah was happy she attended her local writers festival. For the modest price of admission, the event helped her make new friends, introduced her to new authors, and inspired her to improve her own work.
Ultimately, writing is a solitary act, something both wonderful and difficult. But by attending literary festivals we remind ourselves that we're part of a larger community. The world is full of writers and readers ready to share, support, inspire, and encourage us. Knowing this makes the difficult task of writing so much easier and more fun.
FriesenPress is a major sponsor of this year's Vancouver Writers Festival - a six-day bonanza of great authors discussing a wide range of inspiring subjects. This year's featured authors include Margaret Atwood, Salman Rushdie, Jennifer Egan, Louise Penny, Andrew O'Hagan, Tom Perrotta, Mary Gaitskill, Jan Zwicky and many, many more. More info about the Vancouver Writers Festival is available on their website.
And for others not able to make it to the Vancouver festival, here are some lists of other festivals that may be closer to you in Canada, in the US, and across the world!
Written by Christian Fink-Jensen, FriesenPress Marketing Manager